We have no puppies available at the moment.
Arroline Cavaliers are bred with love and care within the family home and only when we are looking to add a new show prospect to our small team. Our aim is to breed happy, healthy, well socialised dogs that adhere to the Breed Standard.

We look to breed for soundness, type, health, conformation, good temperament and soft expression in this lovely Toy Breed. We carry out all the relevant health testing; all our Cavaliers are Heart and Eye tested and some are MRI scanned.
All puppies are health checked by our own vet and are litter screened by a certified ophthalmologist before leaving us with endorsed Kennel Club registration papers and on a contract to return to us.
If you wish to contact us please tell us about yourselves and about the puppy's home, including day to day life. It is with regret we do not keep a list, as we could never hope to fill it.
Photos of some of our puppies growing up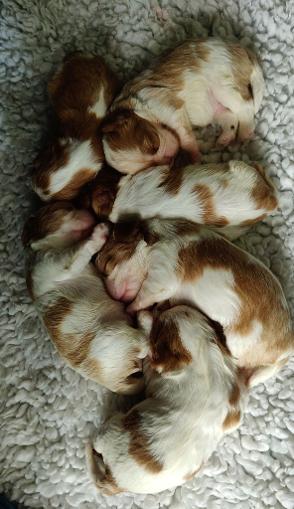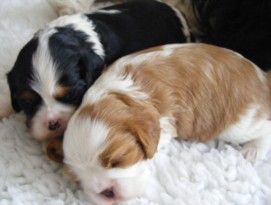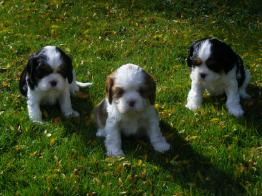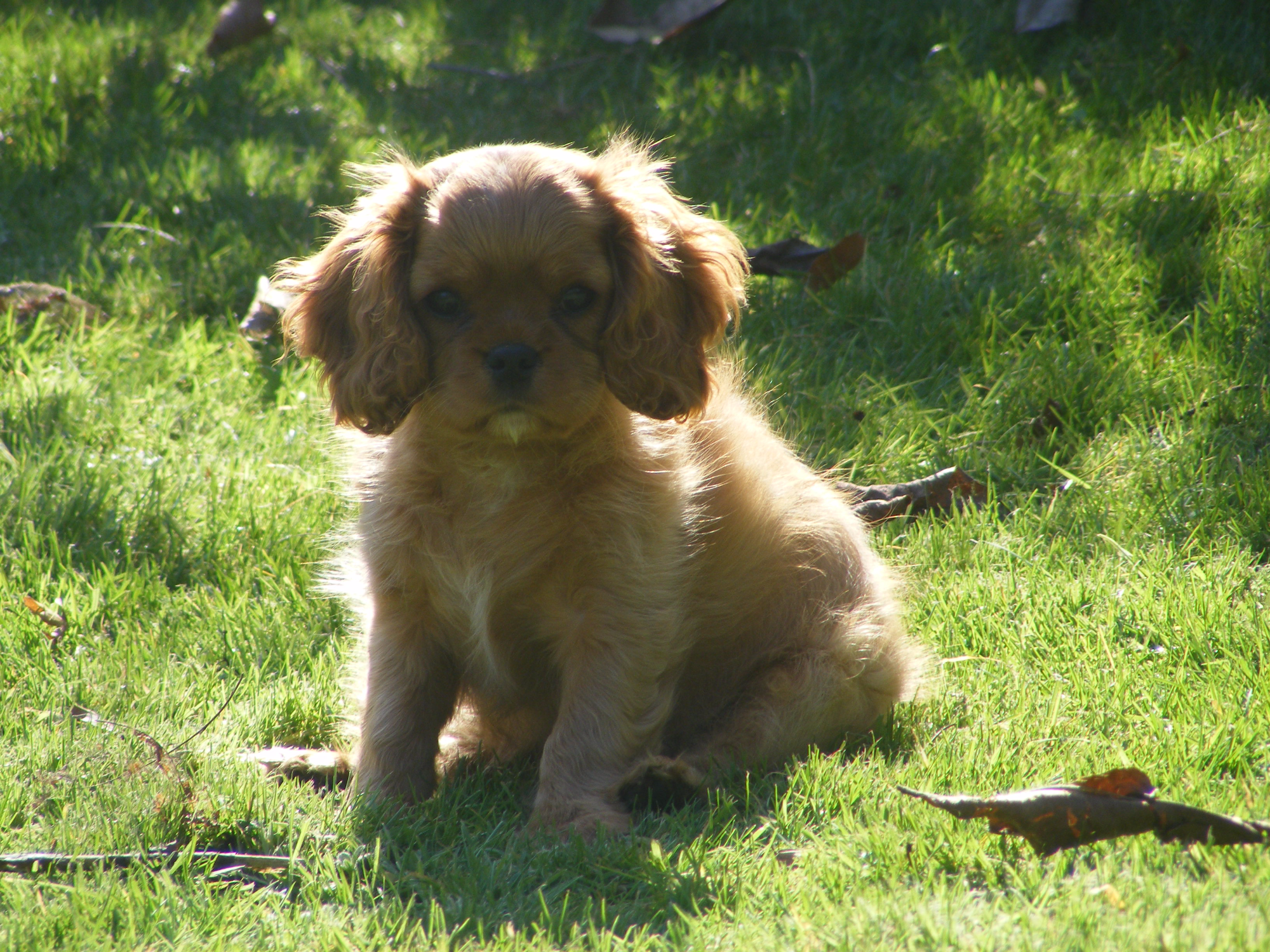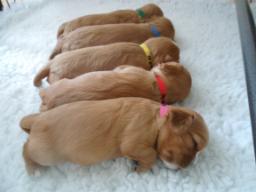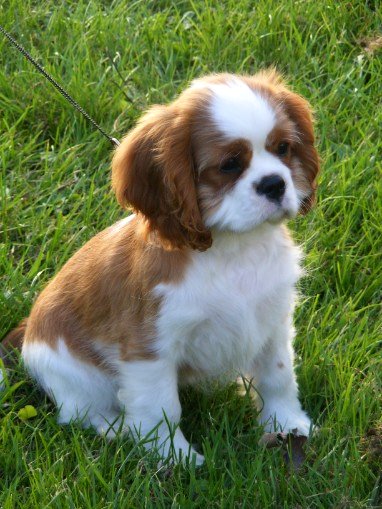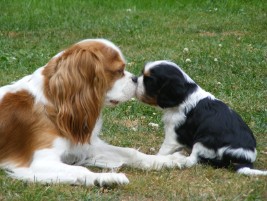 Oh, Grandma what big eyes you have!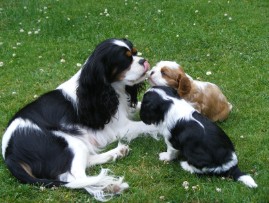 Now children this is how you lick your nose !!